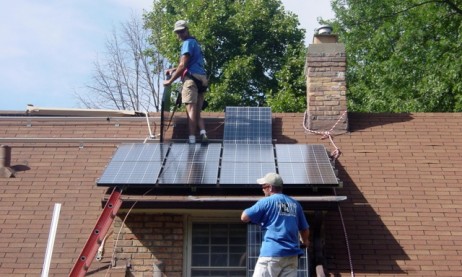 Power Pack Program
The Power Pack is an innovative financing and solar market development program first implemented in Milwaukee, WI as part of the U.S. Department of Energy SunShot program.  Through the Power Pack program, which has now expanded into Illinois with sponsorship from the National Science Foundation (NSF) and the Illinois Green Economy Network (IGEN), home and business owners are able to lower their their electric bills and do something great for the environment.
Through this program, the Midwest Renewable Energy Association (MREA) educates consumers about the benefits of solar energy and creates a unique solar purchasing program that promotes local businesses and local manufacturing.
As part of the program, the MREA hosts free workshops called Power Hours where consumers could  learn about the benefits and economics of solar energy as well as financing options for solar.  A list of approved, qualified and experienced solar installers is also provided to Power Hour participants.
The Power Pack program also ensures that there are resources and experts to help guide you through the process of installing solar.