WHAT IS SOLAR TWIN CITIES 2.0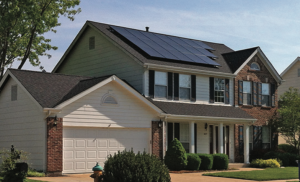 For a second year, the Midwest Renewable Energy Association (MREA) will host a solar group buy program across the Twin Cities metro we're calling Solar Twin Cities 2.0!
What is Solar Twin Cities 2.0 and how does it work? Simply, it's a program that combines community participation, solar education , and a bulk purchase approach to significantly save on your home or business solar investment!
Community-led outreach organized by trusted community partners
Competitively selected contractors
Educational events called "Solar Power Hours"
Limited-time offering – Program ends September 30, 2019
If you have considered going solar, come to one of our Solar Power Hours to learn about how Solar Twin Cities 2.0 solar group-buy approach works and whether its right for you.
PROGRAM APPROACH 
Community-Led Outreach: Communities and organizations from across the Twin Cities metro asked the MREA to host another solar group buy program in 2019 based upon the success of the MREA's first ever solar group-buy program in Minnesota. This year's participating communities include: Eden Prairie, Maplewood, Minneapolis, Minnetonka, Oakdale, Plymouth, St. Louis Park, White Bear Lake, and Woodbury. Partnering communities host the MREA, in turn, it promotes and facilitates local "Solar Power Hours" over the summer of 2019.
Competitive Contractor Selection: The MREA leads an Advisory Committee, comprised of local individuals that are passionate and knowledgeable about solar energy to solicit, evaluate and select a local solar contractor. For a second year, TruNorth Solar was selected as the program prequalified contractor based upon its solar expertise, craftsmanship, and commitment to ensuring you get the best solar system for your home or business.
Solar Power Hours: Across the Twin Cities metro, the MREA will host 15 – 20 one-hour educational events to inform and educate attendees about solar energy, it's value, and how the Solar Twin Cities 2.0 group-buy program works! TruNorth Solar staff will be in attendance to assist you answer is solar right for my home or business! In addition, the Center for Energy and Environment (CEE) team participates by offering recommendations and resources to help you enhance the energy efficiency of your home or business.
Limited-Time Offer: This year's program deadline is September 30, 2019.  The time-sensitive nature of a group-buy program encourages participants to act to bring down the price for themselves and all other participants. How? Read on.
PRICING
The key ingredient for most participants is the pricing for the group buy. The competitive installer selection process ensures Solar Twin Cities 2.0 achieves a price per watt lower than what an individual would generally be able to get on the market. In addition, the price decreases for everyone in the group buy when certain benchmarks are surpassed. For example, once the group-buy collectively reaches 50 kW, everyone gets a price reduction off the cost of their array. As additional milestones of 150 kW, 250 kW, 350 kW are reached even more savings are passed on to all program participants!
The group buy program offers a tremendous cost savings opportunity by taking the solar PV cost from an average of $4.00/w down to $3.17/w. Plus there is a good chance that the cost will be even lower (as low as $2.89/w) with further quantity discounts being offered with the program.
How is a solar installer able to offer such low prices through the program? There are two important factors: strong customer education and an economy of scale. 
Strong Customer Education: Community outreach and education is crucial to the success of Solar Twin Cities 2.0! The MREA, a 501(c)3 nonprofit collaborates with communities and other organizations across the Twin Cities metro to schedule and host one-hour Solar Power Hours. These events help interested homeowners determine whether solar is right for them. We'll go over the basics of solar, incentives and financing, how to tell if your site is ready for solar, and how to participate in Solar Twin Cities 2.0. Getting well-informed participants to the table saves the installer time and money they would otherwise have to do themselves, and in turn, saves you money.
Economy of Scale: Just like in a buyers club or co-op, the more people participate, the lower the cost is for the service provider (in this case, a solar installer), and the lower the prices are for participants. Your participation matters, and it always helps when folks talk to their friends and neighbors about the group buy.
ABOUT THE INSTALLER
We at TruNorth Solar feel incredibly honored to be selected as the MREA, Solar Twin Cities Group Buy Installer for the second straight year. We have one major thing in common with that of the MREA, our mission to relentlessly pursuit our passion to make a meaningful difference in our earth's future energy recipe. Working together with this group buy is a great privilege because it allows us the opportunity to contribute to creating unparalleled value for program participants wanting to GO SOLAR!"
WHAT NEXT?
Now that you've become familiar with how the program works, the next step is to become informed about purchasing solar. Click here to view the schedule for our upcoming Solar Twin Cities – Solar Power Hours and updates about the program. We're excited to meet you and get started!