March 24, 2016
The Hotel at Kirkwood Center
Cedar Rapids, IA
BRINGING PEOPLE TOGETHER
Solar Powering Iowa engaged utilities, policy makers, lenders, developers, contractors, solar installers, local governments, and training & workforce development professionals to help define opportunities in the solar market and access resources and networks to advance projects. The conference was packed with an energizing mix of large-group speakers, breakout sessions, regional and national keynotes, and networking time.
AND BUILDING CAPACITY
With a full day of pre-conference professional training participants earned Continuing Education Credits and more. A suite of product-specific trainings, National Electric Code updates, and an Introduction to Photovoltaics course were available. 

TO GROW SOLAR IN IOWA.
Strengthened net metering rules, third party ownership, solar-ready communities, shared solar, on-bill financing for efficiency and renewables, utility solar deployment, the Clean Power Plan…All this and more was discussed including how homes, businesses, communities, and their utilities can take advantage of opportunities to grow solar in Iowa.
AGENDA & PRESENTATIONS.
Want to see the full agenda and download speaker presentations from the event? Click Here
SPONSORS.
Solar Powering Iowa was made possible with generous support from many sponsors, see who sponsored today!
PRESENTED BY.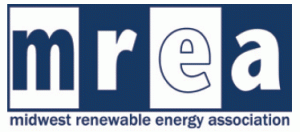 CONFERENCE PARTNERS.