March 24, 2016
The Hotel at Kirkwood Center
Cedar Rapids, IA

The Solar Powering Iowa Conference Agenda & Presentations were packed with an energizing mix of large-group speakers, breakout sessions, regional and national keynotes, and networking time. 
CONFERENCE AGENDA.
March 24, 2016
Note: All presentations are for personal use only. They are copyright protected by their authors and should not be reproduced or used without the speaker's consent.
Download the Conference Program!
Registration, Breakfast & Networking
8:00 to 9:00 am
Sponsored by Van Meter, Inc.
Welcome and Morning Plenary
9:00 to 10:00 am
Sponsored by U.S. Department of Energy SunShot Initiative
Holmes Hummel, Clean Energy Works
Presentation: More Solar, More Opportunity
Break and Explore Exhibits
10:00 to 10:30 am
Sponsored by All Energy Solar
Morning Breakout Sessions
10:30 to 11:45 am
Getting Your Community 'Solar Ready' (Market Fundamentals)
Communities across the US are experiencing rising demand for PV installations from home and business owners, while utility interest is furthering the development of large PV facilities. This puts pressure on permitting and inspection staff, planning and zoning processes, and city councils responding to development interests. PV projects vary greatly in size and complexity and can include small installations on historic buildings and large developments on brownfields. Is your community ready for the growth of solar? Speakers in this session will lay out the strategies, tools, and best practices that local jurisdictions can implement to ensure safe, reliable, and economically advantageous PV projects.
DG Policy Priorities for 2016 and Beyond (Emerging Opportunities)
Iowa is on the verge of becoming a leading Midwest state for solar PV development. As a national leader in deploying affordable wind energy, Iowa has transferable experiences and new challenges to overcome in the burgeoning PV market. This panel will discuss state-level issues as well as regional and national trends that are influencing distributed generation policy. These issues include interconnection rule-making, net metering, rate design, the Clean Power Plan, third-party ownership, and more.

Moderator: Nathaniel Baer, Energy Program Director, Iowa Environmental Council
Panel Introduction: Download
Tim Dwight, President, Iowa Solar Energy Trade Association
No presentation
Regi Goodale, Director of Regulatory Affairs, Iowa Association of Electric Cooperatives
No presentation
Amy Heart, Senior Manager of Public Policy, The Alliance for Solar Choice
Presentation: Download

Valuing Solar at Your Electric Utility (Case Studies)
Are customers that have PV systems on their roofs a burden to other ratepayers? Or, are these same customers actually reducing the costs that other ratepayers will need to pay for new generation and transmission investments? How are these costs defined? What is important to include when quantifying the value of solar? And what have past studies demonstrated? This presentation will share the experience of past studies commissioned by utilities and regulators and lay out a detailed methodology for use by municipal and cooperativelyowned electric utilities to define values that can benefit the company and their customers.
Welcome and Afternoon Plenary
11:45 am to 1:00 pm
Sponsored by Van Meter, Inc.
Tim Dwight, iSETA and Integrated Power Corp
Presentation: Photovoltaics: Past, Present & Future
Early Afternoon Breakout Sessions
1:00 to 2:15 pm

Building a Local Solar Market (Market Fundamentals)
Local jurisdictions stand to gain significant benefit from the advancement of solar PV markets. Residential and commercial PV installations support local jobs, increase local economic activity, and can attract new businesses that are committed to sustainability. This presentation will address the steps that local jurisdictions can take to facilitate economic activity in clean energy and ensure sustainable market growth in their region.
Siting, Design, & Finance Considerations for Megawatt+ PV Facilities (Emerging Opportunities)
Developing a large PV generation facility requires planning and stakeholder engagement. As utilities, developers, and local jurisdictions look to develop large projects, they will need to address concerns about siting, interconnection, and financing to ensure that facilities meet the needs of local government, the utility, the investors, and the site owner. Panelists in this session will address key considerations for siting PV facilities and present relevant case studies from Iowa and surrounding states.
On-Bill Financing Opportunities for Coop and Municipal Utilities (Case Studies)
Cooperatively-owned and municipal electric utilities currently have unprecedented opportunities to build programs that help their members and customers reduce their energy costs. Residential on-bill financing programs are offered by more than 60 co-ops and public utilities across the country and are expanding residential energy efficiency efforts into underserved markets. More recently, newer programs in Kansas, South Carolina, and other states have successfully introduced innovations in the design (on-bill tariff) and capital source (private market and USDA loans) of on-bill financing programs. These changes are reactivating the on-bill financing market and the potential to include PV investments makes this an exciting opportunity.

Moderator: Stephanie Enloe, Energy & Climate Program Associate, Center for Rural Affairs
John Michael Cross, Associate, Energy and Environmental Study Institute
Presentation: Introduction and Case Studies
Chris Ball, Energy Efficiency Director, City of Bloomfield
Presentation: Why Are We Loaning Money?
Erin Buchanan, Energy Services Coordinator, Cedar Falls Utilities
Presentation: Download
Pat Bormann, Electric General Field Representative, USDA Rural Development
Presentation: The RUS Electric Program
Break and Explore Exhibits
2:15 to 2:30 pm
Sponsored by Nemeth Energy Solutions, Inc.
Afternoon Breakout Sessions
2:30 to 3:45 pm
Maximizing PV Project Return on Investment (Market Fundamentals)
A variety of resources are available in Iowa to help increase the financial returns for PV systems. These include federal, state, and utility incentives, grants, and rebates, as well as tools to reduce customer acquisition costs. Panelists in this session will discuss the incentives and resources available and how they can be used to benefit home and business owners pursuing PV projects.
Local Jurisdictions Going Solar with Leases and PPAs (Emerging Opportunities)
With a recent Iowa Supreme Court ruling, third-party ownership of solar PV systems is now available to utility customers in Iowa. This presents a significant opportunity for both leasing and third-party power purchase agreements for solar energy. In particular, entities that can't take advantage of the Federal Investment Tax Credit (e.g. municipalities, universities, schools, hospitals) can work with a tax-paying entity to realize savings through these models. Panelists in this session will address key considerations for leases and PPAs, provide resources and templates, and discuss case studies from Iowa and surrounding states.

Moderator: Nick Hylla, Executive Director, Midwest Renewable Energy Association
Jim Martin-Schramm, Professor, Luther College
Presentation: Download
Becky Soglin, Sustainability Specialist, Johnson County
Presentation: How We Saw the Light and Got Solar
Mark Pruitt, Principle, The Power Bureau
Presentation: Download

Model Community Solar Programs (Case Studies)
Community solar or 'shared solar' programs allow for interested parties to group their investments in a large PV project. These programs show the potential to reduce the cost of investment and provide opportunities to the 70+% of individuals that do not have a suitable site for a PV system. Community solar projects take many forms and are increasingly available to members of cooperatively owned utilities. In this session, panelists will present on lessons learned from two community solar programs in Iowa as well as a promising program that uses community solar to provide long-term energy assistance to low-income families.
Social & Networking
3:45 to 4:30 pm
Sponsored by All Energy Solar, Integrated Power Corp & iSETA
KEYNOTE SPEAKERS.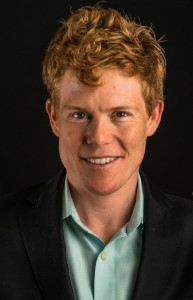 Holmes Hummel
Clean Energy Works – Founder
U.S. Department of Energy – Office of Policy & International Affairs – Senior Policy Advisor (2009-2013)

Holmes Hummel is the founder of Clean Energy Works, which connects champions of renewable energy and energy efficiency with resources that accelerate investment in clean energy solutions. Dr. Hummel also serves on the board of Cleantech Open, the world's largest accelerator built to find, fund, and foster the most promising cleantech startups. In addition, Dr. Hummel is on the board of Cornerstone Capital, an investment management firm that is among the world's leading voices in the field of sustainable investment and finance.
In 2009, Dr. Hummel was appointed as the Senior Policy Advisor in the U.S. Department of Energy's Office of Policy & International Affairs, serving through 2013. In that capacity, Dr. Hummel advised on energy policy deliberations on a wide range of topics including energy finance, climate policy, workforce development, and leveraging federal support for state and local clean energy policies.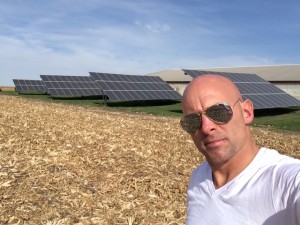 Tim Dwight
Integrated Power Corporation – Owner
Iowa Solar Energy Trade Association (ISETA) – President

Iowa native, NFL alum, and renewable energy advocate, Tim Dwight has paved his way into being an influential local solar industry leader. After 10 years in the NFL Dwight wanted another challenge, and a new career and the energy industry has provided him that opportunity. He currently owns and operates Integrated Power Corporation. Integrated Power is a solar EPC firm based out of California, that performs business with commercial, industrial, and utility customers.
Dwight is also the president of the Iowa Solar Energy Trade Association, a professional organization dedicated to excellence in safety, quality of workmanship, and technical standards for the benefit of the PV industry and its clients in the state of Iowa through public policy, public relations, and education.
Pre-Conference Trainings
Advanced and introductory solar trainings were available before Solar Powering Iowa.
– Basic Photovoltaics
– 2014 NEC Updates for PV Systems
– PV Manufacturer Topic Series
Thank you to our Sponsors!
Solar Powering Iowa was made possible with generous support from many sponsors. See who sponsored!

Questions or want to chat?
Contact Amiee at MREA:
715-592-6595.
Attendees
An attendee list is available for download.
Please do not add names to listservs or newsletters without permission.