Pre-Conference Webinars
PAST WEBINAR, 3/11/16
Local Jurisdictions Going Solar:
Strategies and Resources for Iowa Communities
Thank you to all who participated! Below you'll find the links to the webinar materials. We hope to see you on Thursday, March 24 at the Solar Powering Iowa Conference!
Date: Friday, March 11, 2016
Time: 2:00 p.m. CST
Registration: Free
Duration: 1 hour
What strategies are Midwest communities using to advance solar? In this free, one-hour webinar, four speakers will discuss policy, programs, and engagement strategies that help municipalities, their utilities, and their residents go solar. Presenters will present a variety of case studies including resources and opportunities for further research.
WEBINAR SPEAKERS AND TOPICS
PART 1: Making your community "solar-ready" (10 min)
Brian Ross, Great Plains Institute for Sustainable Development

In today's markets, solar energy is an increasingly valuable local resource. But most communities are ill-prepared for solar development. What does it mean for a community to be "solar-ready"?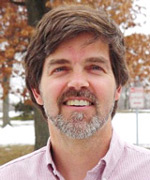 Brian Ross
AICP, LEED GA, the Great Plains Institute
Brian Ross has 25 years of experience working with local, regional, and state governments on sustainability efforts addressing energy, land use, transportation, water, and natural resources. Brian leads the Institute's efforts to accelerate the development of local renewable energy resources, currently working in four Midwestern states, including Iowa, to transform local policies and regulatory standards to accommodate the rapidly growing solar energy industry.  Through the Grow Solar Partnership and other efforts, he has provided assistance to dozens of local governments on encouraging local solar and wind energy development.
PART 2: Community 'Group Buy' Programs to Advance Rooftop Solar (10 min)
Peter Murphy, Midwest Renewable Energy Association

A brief overview of the process for setting up and executing a group buy drawing from experiences in Champaign County, IL and five neighborhoods in Milwaukee, WI. We will discuss key roles and responsibilities for the jurisdiction, installer, and community, as well as timelines and promotional strategies.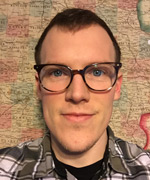 Peter Murphy
Market Development Coordinator, Midwest Renewable Energy Association
Peter Murphy works with communities and industry professionals to develop the solar market throughout the Midwest. This includes education, training, outreach, and program development for jurisdictions and the general public. He lives in Milwaukee, WI.
PART 3: Case Study: Community Solar for Municipal Utilities (10 min)
Erin Buchanan, Cedar Falls Utilities
An overview of main elements needed for municipal utilities interested in starting community solar projects, with examples from an Iowa municipal utility's recent 1.5 MW community solar installation.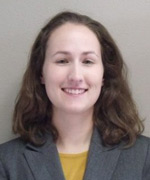 Erin Buchanan
Energy Services Coordinator, Cedar Falls Utilities
Erin Buchanan has been the Energy Services Coordinator at Cedar Falls Utilities (CFU) since 2009.  She has worked on several projects there, including an aerial thermal imaging of the city of Cedar Falls, a smart thermostat pilot program, expanding CFU's energy efficiency programs, and most recently CFU's first solar project, a 1.5 MW community solar garden.  She has a B.S. from the University of North Carolina at Chapel Hill and an M.S. from Iowa State University, and worked at the Iowa Association of Municipal Utilities prior to joining CFU.
PART 4: PV Development Plans at Bloomfield Municipal Utility (10 min)
Chris Ball, City of Bloomfield, Iowa
A brief look at how one Iowa municipality has worked to define the opportunity presented to their community by solar energy and the programs and projects that they are developing.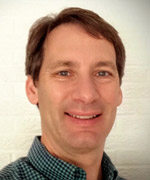 Chris Ball
Efficiency Director, City of Bloomfield, Iowa
Chris Ball became energy efficiency director for Bloomfield, Iowa in April of 2015 and is a member of the board of directors of the Iowa Solar Energy Trade Association. During the nineties Chris studied forestry and natural resource economics at Iowa State University. Between his college years and and his role at the City, he spent twenty years making and marketing technology solutions. Chris is an avid volunteer who works to reveal innovation and creativity in rural communities. He leads Bloomfield's effort to be energy independent by 2030.
PAST WEBINAR: JANUARY 29, 2016
Building Value with Solar PV Investments
at Cooperative and Municipal Utilities
Thank you to all who participated! Below you'll find the links to the webinar materials. Stay tuned for our next webinar, coming later this month. 
Full webinar on Vimeo
PowerPoint Slides – Clean Power Research
PowerPoint Slides – Environmental and Energy Study Institute 
Webinar Description
Date: Friday, January 29, 2016
Time: 2:00 p.m. CST
Registration: Free
Duration: 45 min – 1 hour
What solar resources are available for cooperative and municipal utilities? This free, one-hour webinar will review methods for valuing distributed solar, as well as "on-bill financing", an option to help customers pay for renewable energy and energy efficiency upgrades. Presenters will discuss how to implement these programs, case studies, and program financing opportunities.

PART 1: Distributed Solar Valuation (30 min)
Overview
This webinar will introduce proposed methodologies that may be used to value energy delivered to the grid by distributed solar resources at rural electric cooperatives and small municipal utilities. The methodologies include both technical methods, such as determining the effective capacity of a non-dispatchable resource, as well as economic methods, such as calculating future avoided energy costs. The webinar will also be to solicit feedback for a proposed calculation tool that could be used for setting rates for compensation and developing in-house value analyses.
Outline
What is solar valuation?
Examples of value-based compensation mechanisms
Difference with net energy metering
Benefit and cost categories
Solar fleet modeling
Quantifying loss savings in the distribution system
Economic methods overview
Applicability to other technologies (e.g., storage)
Your input to the methodology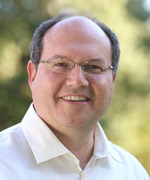 Ben Norris, Clean Power Research
Ben Norris is Senior Consultant at Clean Power Research in Napa, California, where he has conducted numerous DER valuation studies for utilities, regulators, energy agencies and industry organizations. He has advanced several technical and economic methods for performing valuation studies. He manages the Consulting team at Clean Power Research which is engaged in improving methods for solar fleet modeling, short and long term solar forecasting, and variability assessment for grid operators.

PART 2: Expanding Clean Energy Access with On-Bill Financing (30 min)
Overview
The Environmental and Energy Study Institute (EESI) will discuss "on-bill financing" programs and how rural electric co-ops and municipal utilities around the country are using these programs to help their members/customers better access renewable energy and energy efficiency. With on-bill financing (or on-bill repayment) programs, utilities issue loans for energy improvements that are repaid as part of the participating customer's monthly utility bill. While the most common application is to finance residential energy efficiency upgrades, on-bill financing can also be used for other energy improvements. Community solar programs, for example, are successfully using on-bill financing as a way to lower entry costs and increase participation.
EESI provides free support to co-ops and municipal utilities around the country to design and implement on-bill financing programs. On the webinar, EESI will discuss how on-bill financing works, case studies, and program financing opportunities.
Outline
What is on-bill financing?
Case study: Help My House in South Carolina
Community solar and OBF
EESI's on-bill assistance project
Ways to access program capital
Speaker Bios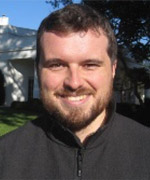 John-Michael Cross, EESI
John-Michael is a policy associate with the Environmental and Energy Study Institute (EESI) in Washington DC. He is the project manager for EESI's on-bill financing initiative that assists rural electric co-ops and public utilities to set up member/customer-focused clean energy programs. He was been with EESI since 2011, where he also works on transportation and climate policy issues.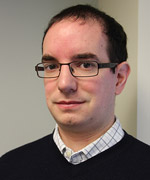 Miguel Yanez, EESI
Miguel is a project associate for EESI's on-bill financing initiative to improve the energy efficiency of homes served by rural electric cooperatives and public utilities. Prior to joining EESI in 2014, Miguel served as a Market Research Analyst for Abengoa Solar in Washington, DC. He holds a graduate degree in Urban Policy Analysis and Management from the New School University in New York City, and an undergraduate degree in Geography and Urban Planning from the Complutense University in Madrid, Spain.