The Solar Powering Michigan Conference agenda was packed with an energizing mix of large-group speakers, breakout sessions, regional and national keynotes and networking time.
KEYNOTE SPEAKERS.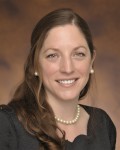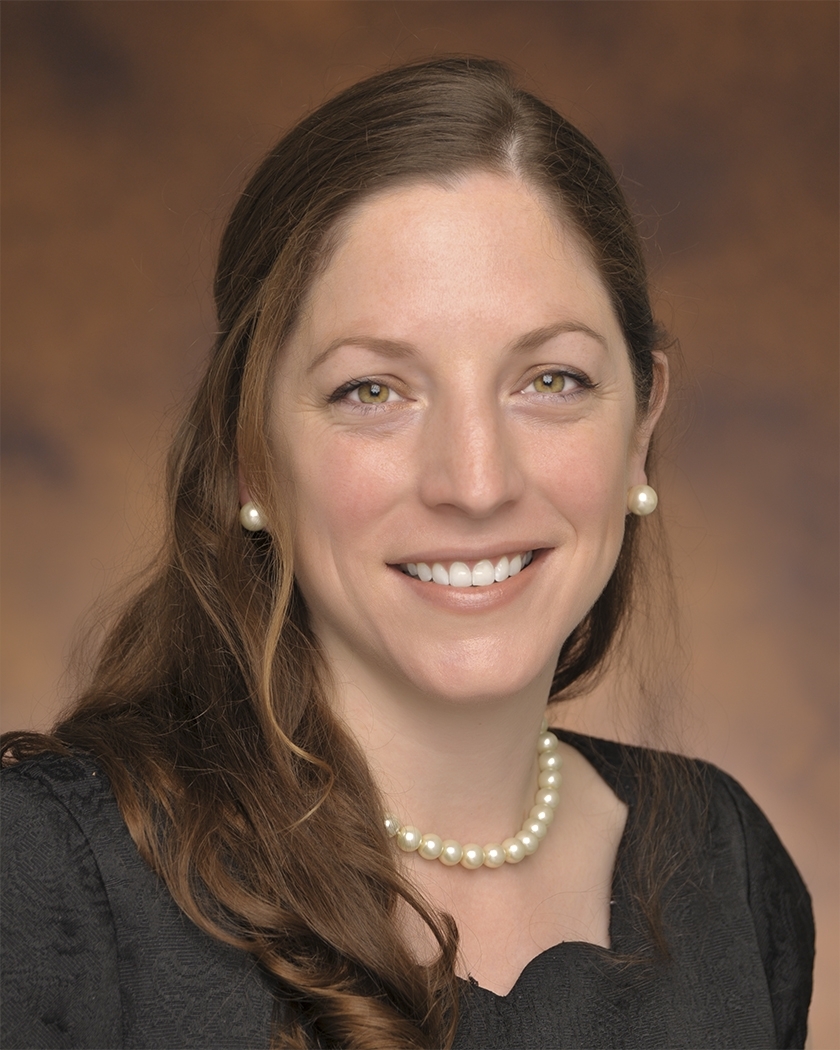 Kerry Duggan, U.S. Department of Energy
Kerry serves as the Department of Energy's Liaison to the City of Detroit. In direct support of President Obama's Climate Action Plan and Secretary Moniz's commitment to partnering with states and cities, her key areas of focus are lighting, manufacturing, workforce development, energy efficiency, sustainable transportation and renewable power generation.
Most recently, Ms. Duggan served as the Stakeholder Engagement Director for the Office of Energy Efficiency & Renewable Energy (EERE), working to promote EERE programs and initiatives through liaison, communications, coordination, and interaction with State, Tribal, City, and County governments, other federal agencies, stakeholders, and the general public. Prior to that role, she served as the EERE Director of Legislative, Regulatory & Urban Affairs. Before joining DOE, she led the federal campaigns team and was Political Action Committee coordinator for the non-partisan national League of Conservation Voters (LCV) and served as Deputy Director at the Michigan LCV.
NOTE: She is not related to Mayor Duggan of Detroit and is asked that question at least once a week.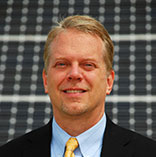 Matt Card, Suniva
Matt brings over 20 years of marketing, business development, sales and product management experience working and leading in high-technology companies ranging in size and diversity from engineering start-ups, established software development firms and global telecommunications providers.
One of Suniva's first 20 employees, Matt has been instrumental in building Suniva's worldwide customer base since 2008, having led or managed the development of many of the company's key customer relationships, including UPS, AEG Power Solutions, Tenesol, and Heliene Energy and Solar City. Under Matt's guidance, Suniva's sales organization has developed strategic commercial relationships with leading EPCs nationally and internationally, with major customers in North and South America, Asia, and Europe, and developed an industry-leading distribution channel, including strategic partners such as Sonepar, Gexpro, AEE and Soligent.
AGENDA.
8:00am-9:00am – Registration, Breakfast & Networking
9:00am-10:00am – Welcome and Morning Plenary
Welcome: Timothy J. Nelson, President, Northwestern Michigan College
Keynote: Matt Card, Vice President, Global Sales and Marketing at Suniva
10:30 – 11:45 – Breakout Sessions I
Commercial Solar Success
Looking to make your commercial solar project financeable? From critical design elements to partnerships and contracting, speakers in this session will discuss project finance opportunities and solar benefits to commercial businesses in the emerging MI market.
Model Projects for Michigan Solar
With new finance models and widespread stakeholder interest, solar projects are providing substantial returns and significant benefits in a variety of ownership structures. This panel will focus on three model projects in Michigan that show strong potential for utilities, municipalities, and housing developers to advance successful solar projects.
Moderator: Bill Queen, Northwestern Michigan College
Tony Anderson, Cherryland Electric Cooperative
Tom Gallery, Leelanau Solar – View presentation
Michigan Solar Potential
With the release of a detailed report from the Michigan Public Service Commission Solar Working Group in June, stakeholders across the state have been discussing the analysis of solar penetration impacts on electrical rates, a potential value of solar study, and opportunities in community solar. This panel will discuss the growing potential for solar in Michigan and outline market needs and opportunities.
Moderator: Dan Scripps, Michigan Energy Innovation Business Council (EIBC)
Julie Baldwin, Michigan Public Service Commission
Aaron Kraus, SolarCity
Douglas Jester, 5 Lakes Energy
Allan O'Shea, Contractors Building Supply
11:45 – 12:45 Lunch & Second Keynote
Introduction: Nick Hylla, Midwest Renewable Energy Association
Keynote: Kerry C. Duggan, Liaison to the City of Detroit, Office of the Secretary, U.S. Department of Energy

1:00pm-2:15pm Breakout Sessions II
Utility Solar Development
With increasing interest in distributed generation by utility ratepayers and cost effective solutions for utility solar deployment, the PV market is emerging as the primary choice for new electricity generation in the US. This panel of utility planners and developers will discuss strategies that utilities are implementing to take advantage of this new market opportunity.
Moderator: Liesl Clark, 5 Lakes Energy
Chris Knudstrup, Lansing Board of Water and Light
Connor Field, Helios Solar – View presentation
Joe Karrasch, American Electric Power
Jeff Mathie, Patriot Solar Group
Opportunities in Solar Finance
Solar developers have access to a growing number of finance mechanisms emerging from local lenders, crowd-sourcing, and large investment firms. This panel will discuss current and emerging finance options and the necessary steps to get your project ready to engage lenders.
PV Return on Investment in Michigan Markets
Many local markets in Michigan present significant opportunities for PV project development due to high local utility rates. This presentation will identify jurisdictions that have a strong financial value proposition for PV development and provide a free modeling tool to help communicate the value to potential customers.
Moderator: Karen Blaha, Midwest Renewable Energy Association
Abhilash Kantamneni, Michigan Technological University – View presentation
Steve Knudsen, Midwest Renewable Energy Association – View presentation
2:30pm – 3:45pm Breakout Sessions III
Solar Ready Communities
By helping reduce the complexity and time associated with permitting and increase the clarity and uniformity of planning processes and zoning rules, municipalities play an essential role in the development of local soar markets. In this session, presenters will discuss efforts underway in Michigan, best practices adopted around the Midwest, and the resources available to help make your community Solar Ready.
The Evolving Utility Business Model
With increasing adoption of efficiency measures and installation of renewable energy systems by home and business owners, utilities face uncertain futures when planning their generation and distribution investments. This panel will discuss the challenges facing utilities, strategies for generating and delivering power amid increasing distributed generation, and emerging utility business models that engage this new market.
Moderator: Jesse Harlow, Michigan Public Service Commission
Steve Kihm, Energy Center of Wisconsin – View presentation
Aaron Kraus, SolarCity
Rolf Nordstrom, Great Plains Institute – View presentation
Training Opportunities and Workforce Development
A properly trained workforce provides the foundation to grow a sustainable solar market. This panel of seasoned trainers will discuss the competencies required of today's solar design, sales, and installation professional, the elements needed for a successful solar training program, and strategies for local market development and student job placement.
Moderator: Bill Queen, Northwestern Michigan College
Mike Schmerl, SolarPowerKWH, LLC
Tim Wilhelm, Kankakee Community College – View presentation | video
Nick Hylla, Midwest Renewable Energy Association – View presentation
3:45pm – 5:00pm Networking Social