Grow Solar Linn + Johnson Counties is an Education and Group Purchasing Program for Residential and Other Small-Scale Solar.
Offered by Linn County,  Johnson County, and the Midwest Renewable Energy Association, homeowners, business owners, and farm owners throughout Linn and Johnson Counties in Iowa, may participate in this program to pool their buying power and secure significant discounts that make installing solar more affordable for your home or property.
We offer free education about solar to help people figure out if solar is right for them. Do you own a property? Is it relatively free from shade? Do you want to lower your electricity bills? Solar might be right for you!
Start by attending a Solar Power Hour. Our free information session teaches you the basics of solar, its financial implications for your property, and how the Grow Solar Linn + Johnson Counties program works.
Then get a free, no obligation site assessment from our competitively-selected installer, Eagle Point Solar. After attending a Solar Power Hour, schedule a site assessment and cost estimate.
Afterwards, consider getting a FREE energy audit with our partner, Green Iowa AmeriCorps, because the cheapest kilowatt is the one you never use.
SIGN UP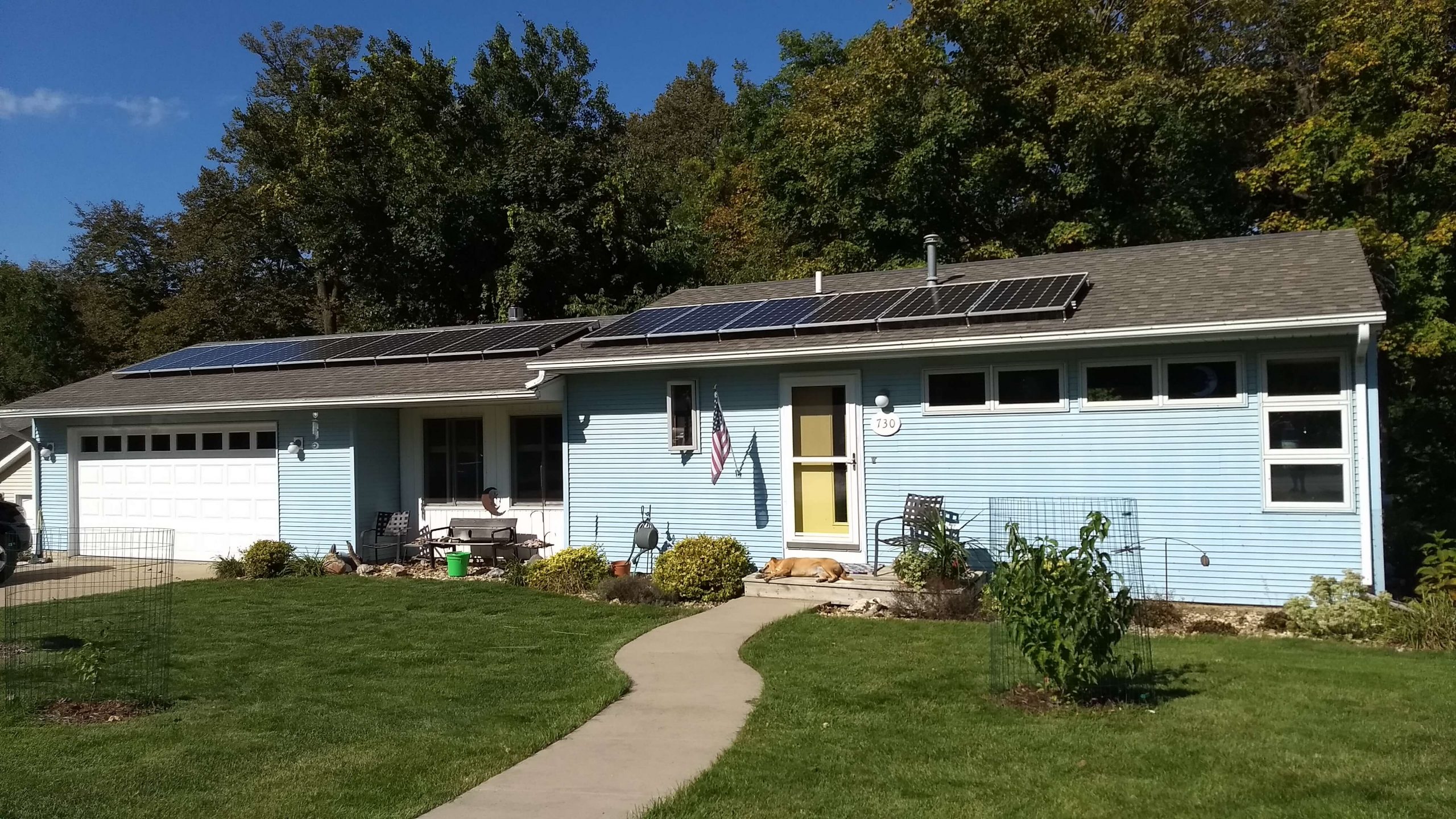 Learn about the MREA's history of facilitating these programs, the success this program has previously experienced, and a biography for this program's installer on our About page.
LEARN MORE
Interested in becoming a co-host? Email for more information. 
Ready to schedule a site assessment or wanting to receive important program updates? Fill out this short form to either request a free, no obligation site assessment with Eagle Point Solar, receive important program updates directly to your inbox, or both.
SCHEDULE/RECEIVE UPDATES
Help spread the word! The only way this program is successful is through community- led outreach. Please considering sharing with your networks because the more people who go solar through the program, the lower the price for all.
MEDIA KIT
Our Virtual Resource Packet, which includes recorded presentations with English and Spanish subtitles and ASL, can be found here.
VIRTUAL RESOURCE PACKET
The Midwest Renewable Energy Association (MREA) and our partners aren't the only ones excited about the program. Check out what one of our many participants had to say about a previous Iowa program.