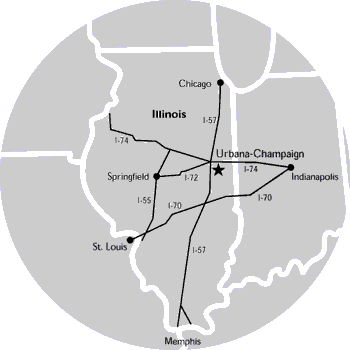 The Midwest Renewable Energy Association (MREA) seeks proposals from Installers that can provide competitive pricing for a direct ownership model using various financing options including, but not limited to, cash and loans, and/or a leasing or power purchase agreement model for residential and commercial PV systems.
The MREA, in partnership with the City of Urbana, IL, the Environmental Law Policy Center, and the Illinois Green Economy Network, will be organizing a group purchasing program for residential and commercial solar in Champaign County, IL. This effort is supported by funds from a Department of Energy SunShot Initiative grant.
RFP Questions & Answers:
1) Can you please confirm if a lease/PPA offering is a hard requirement for both residential and commercial clients?
– Lease/PPA offering is optional, but recommended.
2) Information surrounding SREC expectations and guidance seems a bit vague.  This may be intentional, but we feel it would be useful for MREA to communicate its expectations of the installer's role and responsibilities for delivering SREC commitments to this program given the facts that a) an installer's ability to guarantee SREC values does not exist since SREC values will be determined by at least two auctions (Nov 15 & Mar 16) during the official Champaign program window, b) that the installer may not even be able to secure SRECs at the client's desired value given the one-event history of IL SREC auctions to date, and c) there is no guidance whether program client contracts must/can be based on installers' existing speculative or future-bid SRECs.  Can you please provide clarification of MREA's planned SREC framework/expectations for this project?
– The installer is to bid in the November SREC auction in anticipation of this program's outcomes. The program expects to deliver at least 100kW of capacity through the program for a direct purchase offering and 200kW for a PPA offering, all of which will be under 25kW per site. The bidder doesn't need to include the SREC value in the bid. They can if they want to, but that is their choice. The SREC auction is merely the tool for them to get to the bid price.
3) Can you please characterize the level/type of marketing support that MREA intends to provide for this project or at a minimum define where marketing ends and sales begins as envisioned for this project? For example, does MREA view marketing complete at the point where a prospect's name and contact info is captured and forwarded to the installer regardless of source or quality or does MREA expect the installer to also market alongside MREA's affiliated organizations hosting seminars, broadcasting radio ads, distributing literature, etc?
– MREA will work with local partners to promote through email, print, press, radio and any other available channels to promote the program.
– Specifically, interested parties will be strongly encouraged to attend one of 10-20 one-hour-long "Solar Power Hour" informational/educational events which go over the basics of the program, the basics of solar, market trends, financing/cost, site assessment, identifying a quality site. The selected installer will be required to attend these info sessions to get face time and answer any site-specific technical questions customers ma have
– Customers will sign up for a site assessment from the installer, many of which will take place as we continue to schedule, promote, and facilitate Solar Power Hours around the area. After initial site assessments, customers will be given a bid by installers.
– Name and contact info will be used for follow up communication regarding deadlines, referrals, promotion of remaining Power Hours, etc.
– MREA will act as a customer resource for anyone with questions throughout the process.
– Though MREA will not screen leads, the educational sessions have lead to high quality self-selected potential customers in previous group buys, leading to a much higher than usual conversion rate.
4) The RFP states that the program's goal is to select one or more installers to provide discount pricing in turnkey installation services. Have you defined the maximum number of installers that may be selected?
– We have not defined a maximum. 1-3 would be reasonable for efficient execution of the program.
5) Can you confirm that the installer would not have to perform a mandatory physical onsite if he/she determines from a telephone screening interview and on-line imagery review that the lead's situation is a poor solar match?
– The installer would not have to perform a mandatory physical on-site site assessment if the installer determines that a site is a poor solar match, meaning excessive shading, poor solar window, lack of physical space, etc.
6) Is the pre-loaded set of adders in Exhibit C the only accepted set of adders or may we add our own in addition to the set you have listed?
– You may add additional cost escalators (adders) to Exhibit C but any additional adders will be subject to review by the Advisory Committee as to the level of appropriateness (i.e. don't include as cost escalators tasks/equipment that one would reasonably expect to see on a typical install).
7) We are a standing member of the IL Grow Solar Advisory Board. Does that disqualify us from competing for this contract.
– Members of the IL Grow Solar Advisory Board are not barred from submitting a proposal and will be considered in the same manner and according to the same evaluative criteria as all other proposers.