Installers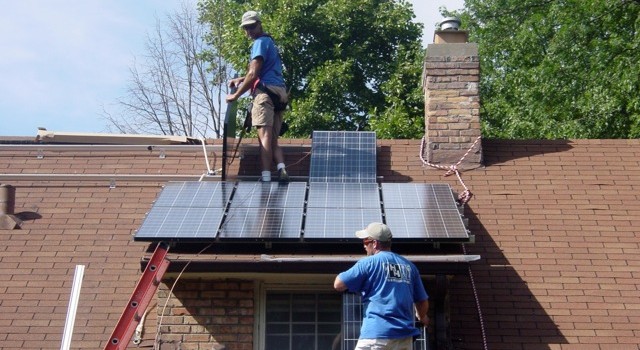 Installers are an integral part of the Power Pack program, bringing their industry expertise to potential buyers. Installers must meet or exceed the MREA qualification standards for experience and credentialing. This ensures that interested consumers can depend on a professional solar installer to expertly perform the installation.
As an approved Power Pack installer, you are invited to the one-hour public presentations called a Solar Power HourSM. A Solar Power HourSM educates participants on the benefits of solar energy, trends and financing. Attendance provides an opportunity for you to answer participants' questions and generate leads for potential installations.
The Power Pack program maintains an approved list of trained solar photovoltaic (PV) installers. MREA qualification standards for credentialing and project experience must minimally meet the following criteria:
Certification
Power Pack installers are required to hold certification in one of the following:
PV Installer Certification through the North American Board of Certified Energy Practitioners (NABCEP) or a Underwriter Laboratories (UL) Photovoltaic System Installer Certification
Completed a U.S. Department of Labor recognized electrical apprenticeship program and has at least two documented photovoltaic system installations; or
Has earned a certificate/degree from an accredited solar design and installation training program and has at least two documented photovoltaic system installations
Experience
Power Pack installers must have a history of at least three residential or small commercial solar installations completed during the last five years.
Illinois Installers
Keast Electric, call 815-932-7883
Michigan Installers
Minnesota Installers
The following solar installers participate in the Minnesota Power Pack Distributor Discount program.
Wisconsin Installers
Apply to become an approved installer!

A fully completed Request for Proposal (RFP) must be submitted for consideration as a Power Pack installer. To learn more, contact Peter at , or Dathan at .