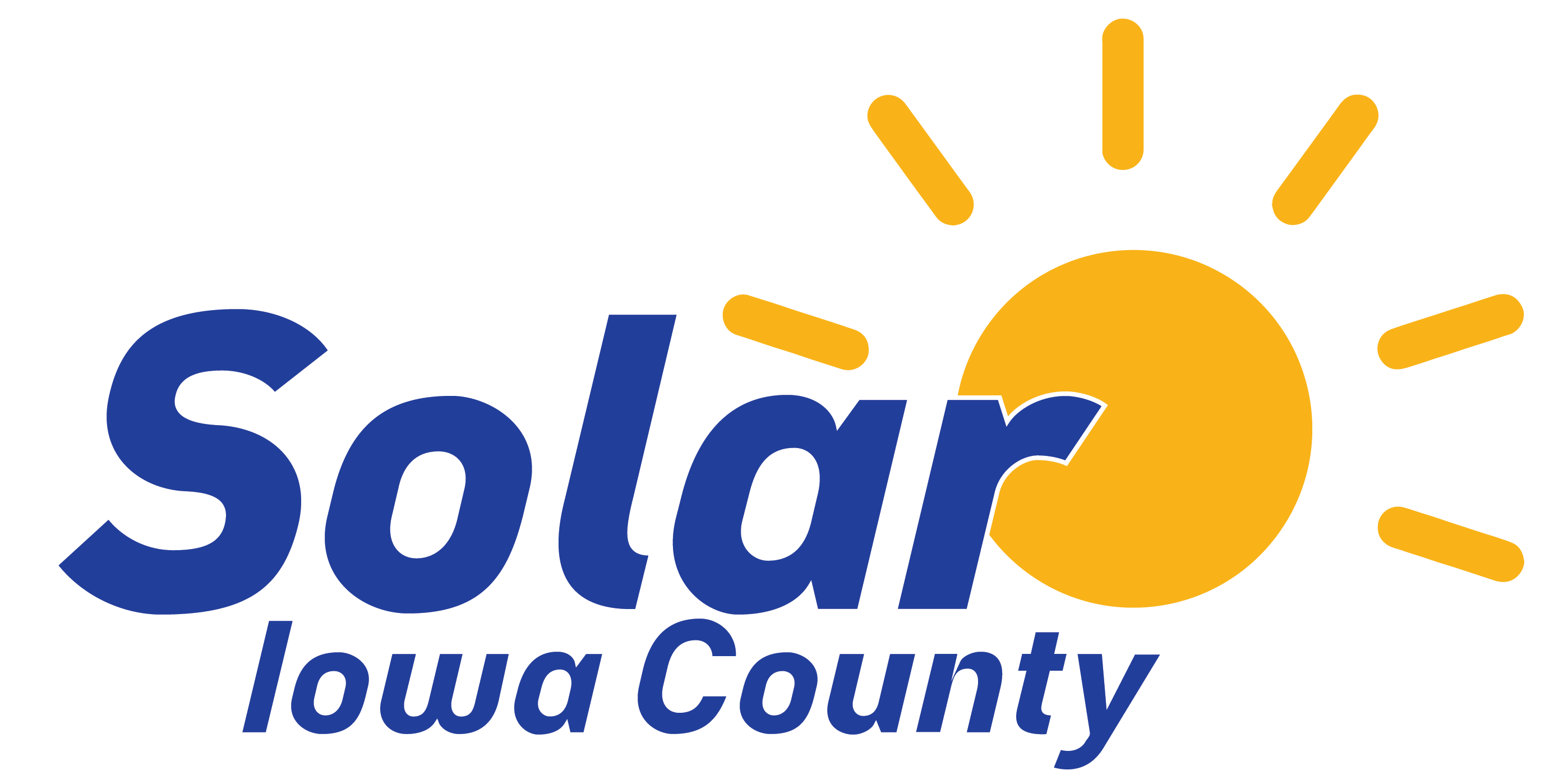 Solar Iowa County is a grassroots residential and commercial group purchasing program for solar.
Offered by UW-Extension, Driftless Area Land Conservancy, Sustain Iowa County, and the Midwest Renewable Energy Association, home and business owners throughout Iowa County may participate in this program to help pool their buying power to secure significant discounts that make installing solar more affordable than ever.
This program came to an end in September of 2017. 240 kW of solar were added to 32 properties in Iowa County. 
BROUGHT TO YOU BY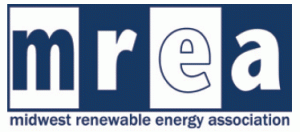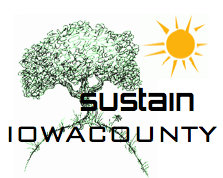 A note about our installer…


MREA administered a competitive request for proposals, and representatives from MREA, Driftless Area Land Conservancy, UW-Extension, and Sustain Iowa County selected Eagle Point Solar, a Dubuque based solar installation firm. Eagle Point Solar was founded in 2010 and has become one of the leading solar integrators in the Midwest with over 350 completed systems in Iowa, Illinois, and Wisconsin. They have provided solar solutions for a variety of customers and facilities including schools, city governments, farms, non-profits, large and small businesses and homeowners.
Here are a few things that make Eagle Point uniquely qualified for Solar Iowa County, and your solar installation:
Eagle Point is 100% focused on the solar industry. During the last 7 years they have grown to a team of 35 employees with specific areas of expertise in the solar industry.
Full-time, on-staff installers. Eagle Point does not sub-contract the installations of the solar array. They can leverage their knowledge from past projects and complete installations quickly, with consistent quality.
Eagle Point has staff members that are certified by the North American Board of Certified Energy Practitioners (NABCEP). NABCEP is the gold standard in solar certification.
Named one of Solar Power World's top 500 solar contractors in the U.S. for 3 years in a row.
PAST SOLAR POWER HOURS
5/11/2017 Thursday
2:00 PM
Health & Human Services Building
303 W Chapel St Dodgeville WI 53533
5/11/2017 Thursday
5:30 PM
Health & Human Services Building
303 W Chapel St Dodgeville WI 53533
6/8/2017 Thursday
2:00 PM
Health & Human Services Building
303 W Chapel St Dodgeville WI 53533
6/8/2017 Thursday
5:30 PM
Health & Human Services Building
303 W Chapel St Dodgeville WI 53533
7/13/2017 Thursday
2:00 PM
Health & Human Services Building
303 W Chapel St Dodgeville WI 53533 (Facebook event here)
7/13/2017 Thursday
5:30 PM
Health & Human Services Building
303 W Chapel St Dodgeville WI 53533 (Facebook event here)
8/10/2017 Thursday
2:00 PM
Health & Human Services Building
303 W Chapel St Dodgeville WI 53533 (Facebook event here)
8/10/2017 Thursday
5:30 PM
Health & Human Services Building
303 W Chapel St Dodgeville WI 53533 (Facebook event here)