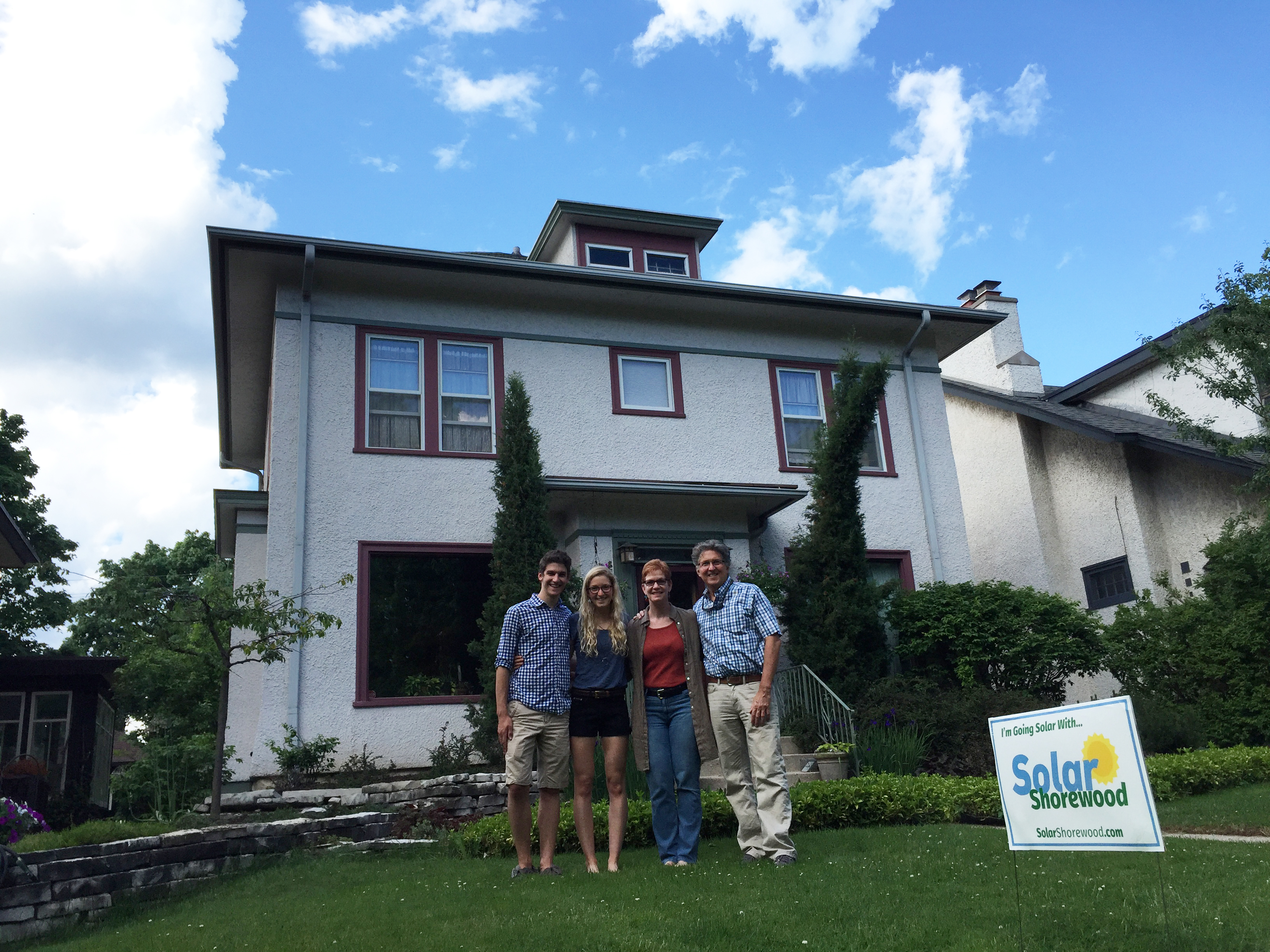 Program Update 8/23: The Milwaukee Shines and Solar Shorewood group buys have surpassed the second benchmark of 100 kW! As a result, everyone will get an additional price break on the cost of their solar array. Right now, we have over 118 kW contracted by 37 home and business owners in Southeastern Wisconsin. The next benchmark is 200 kW.
Although the program starts at a negotiated price that's already lower than average, the more people participate, the lower the price gets for everyone. Due to the volume of interest, we have extended the program deadline to sign a contract to September 16.
If you still haven't signed up for a free site assessment, just head over to archelec.com/group-buy.html to schedule yours today. The site assessment and proposal that comes with it does not obligate you to participate in any way. If you need help, feel free to email or .
Want to participate in the group buy? Just follow these easy steps!
1. Sign up for a site assessment
2. Look at financing options, if necessary
3. Decide if you want to install solar by September 16
4. Sign your contract!
Is your organization, workplace, or household interested in being a host venue for a Solar Power Hour? Email .
For your convenience, we've also created a Virtual Solar Power Hour. We  strongly encourage you to attend an in-person event for the most up-to-date and locally relevant information.
Solar Power Hour Dates & Locations:
All are free and open to the public!
Date:  Tuesday, 4/26
Time: 6pm
Location: Three Lions Pub
4515 N Oakland Ave
Date:  Tuesday, 5/24
Time: 6pm
Location: Shorewood Village Center North
3920 North Murray Avenue
Date:  Monday, 6/6
Time: 6pm
Location: Colectivo Shorewood
4500 N Oakland Ave
Date:  Wednesday, 7/13
Time: 6pm
Location: Camp Bar
4044 N Oakland Ave