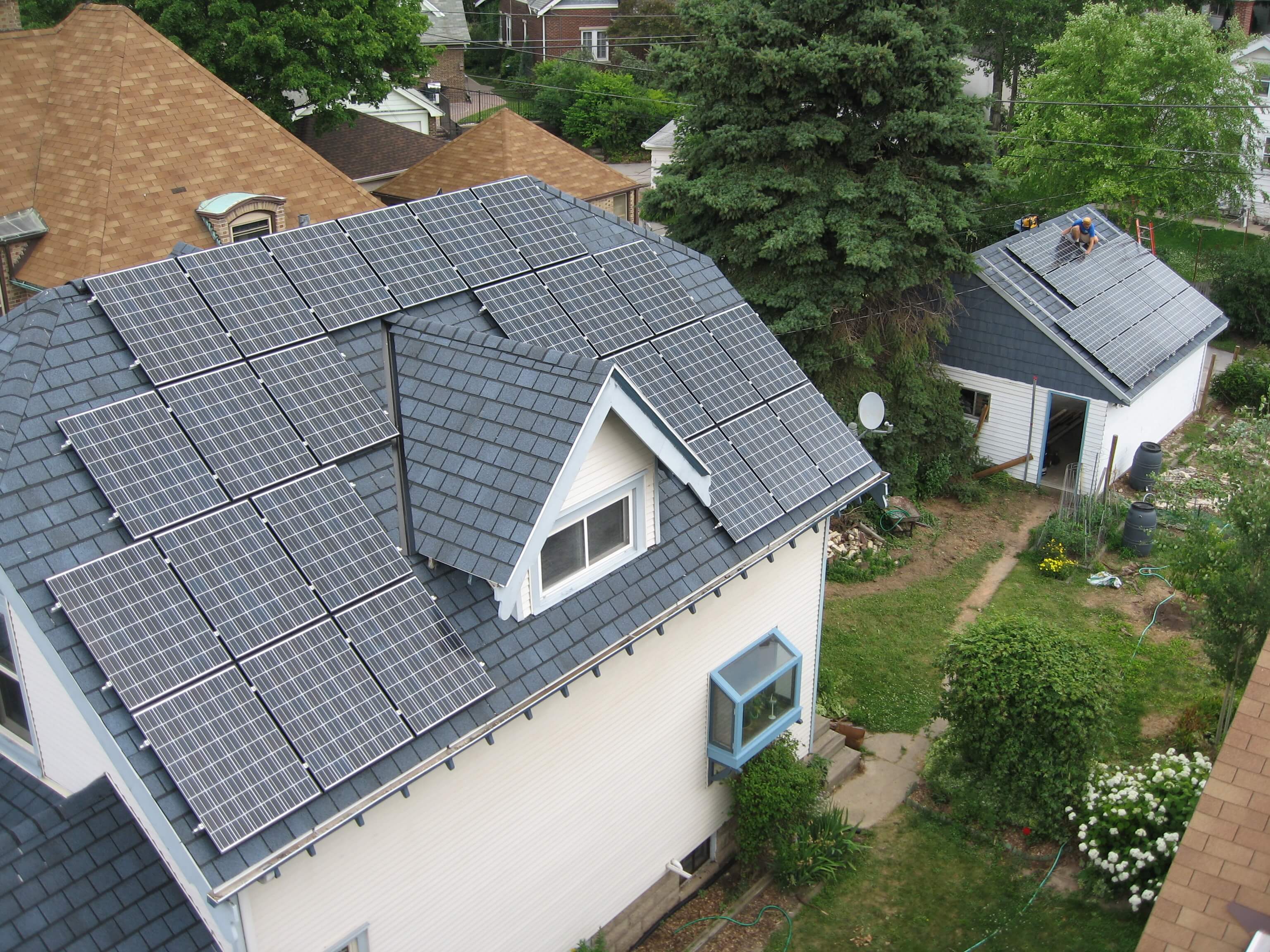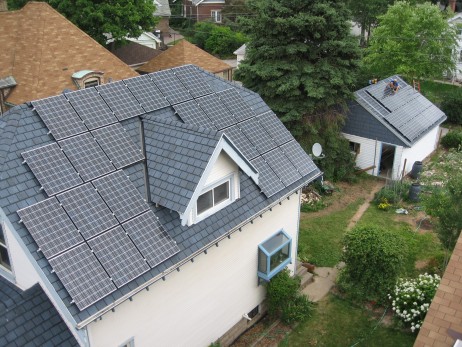 The Midwest Renewable Energy Association (MREA) coordinated with the City of Minnetonka, City of Woodbury, City of Oakdale, Southeast Como Improvement Association, and Center for Energy and Environment (CEE) partnered to establish a solar group buy in the Greater Minneapolis-St. Paul area, called Solar Twin Cities.
Since establishing Solar Twin Cities, several additional communities including the City of Maplewood, City of Richfield, City of Plymouth, and the City of White Bear Lake have offered support to host Solar Power Hours in their communities. The advantage of a group buy is the power of volume purchasing, which can significantly reduce the up-front costs of installing solar on your home or business.
Dozens of solar group buys have been completed across the country in cities including Portland, Milwaukee, and Chicago, and in states from California to Vermont. Common elements that have led to success include competitive contractor selection, community-led outreach with a trusted community partner, and a limited-time offering.
Competitive Contractor Selection: Solar Twin Cities' Advisory Committee was comprised of representatives from the MREA, Sunny Day Earth Solutions, paleBLUEdot LLC, Studio Rebus, Inc., and local residents. The MREA has issued a competitive Request for Proposals and selected TruNorth Solar as the programs prequalified contractor.
This approach of competitively soliciting contractors and prequalifying one to serve as the Solar Twin Cities contractor provides customers the simplicity of working with a single installer, plus the confidence in knowing that the selection process was competitive.
Community-Led Outreach: The program depends on the strong support of local communities and organizations. Are you part of a neighborhood association, nonprofit organization, school, or workplace that is excited about solar? Help us get the word out by distributing flyers or helping host a Solar Power Hour! Email  to get started.
Limited-time Offering: Nothing motivates people like a deadline. Participants have until October 31, 2018, to decide whether to "go solar." Installations will take place throughout the program. The time-sensitive nature of the group buy adds urgency into the mix, and helps bring the price down for everyone. How? Read on.
PRICING
The key ingredient for most participants is the pricing for the group buy. The competitive installer selection process ensures the program achieves a price per watt lower than what an individual would generally be able to get on the market. In addition, the price decreases for everyone in the group buy when certain benchmarks are surpassed.
Pricing offered through the Solar Twin Cities Group Buy is not guaranteed to be the least expensive rate for all solar arrays. Larger solar arrays may be able to achieve stand-alone economies of scale that allow for a lower overall cost. Individuals should consider all their options before signing a contract.
How is a solar installer able to offer such low prices through the program? There are two important factors: strong customer education and an economy of scale. 
Strong Customer Education: Community outreach and education are crucial to program success. MREA, a 501(c)3 nonprofit provides renewable energy training and education, works with local organizations to schedule and facilitate a number of one-hour Solar Power Hours around the community. These events help interested homeowners determine whether solar is right for them. We've partnered with the Center for Energy and Environment (CEE) to provide residents the best information available on energy efficiency, solar energy, financial incentives and options, how to tell if your site is ready for solar, and how to participate in Solar Twin Cities. Getting well-informed participants to the table saves the installer hours and hours of marketing and education they would otherwise have to do themselves, and in turn, saves you money.
Economy of Scale: Just like in a buyers club or co-op, the more people participate, the lower the cost is for the service provider (in this case, a solar installer), and the lower the prices are for participants. Your participation matters, and it always helps when folks talk to their friends and neighbors about the group buy.
ABOUT THE INSTALLER
TruNorth Solar, the solar installer for this Solar Twin Cities program, was selected through a competitive Request for Proposals in Spring 2018. As a premier solar installation company in Minnesota specializing in residential, commercial, and utility scale PV project development; TruNorth Solar is a company that will provide professional expertise, comprehensive information, and assurance that your solar array will be installed efficiently.
"With a reputation for integrity and high quality work, TruNorth Solar has comprehensive knowledge of the solar industry and the regulatory structure in which it operates. This allows our team to capitalize on new policies to the benefit of our customers and the environment. Inspired by former Medtronic CEO Bill George and his book True North, TruNorth Solar encourages its employees, partners and clients to set their internal compass toward environmental stewardship.  Our Mission reflects our relentless passion for the stewardship of the planet and our dedication to leadership in creating a cleaner energy future.
We are built on a strong foundation of substance, character and integrity. TruNorth Solar is also rooted with technical competencies including electrical engineering, communications, and many years of solar construction. We have a wonderful track record of high quality installations, personable customer service and we handle all of the paperwork for assessments, incentives, interconnections, permitting, inspections and commissioning. Our packages are designed to save our clients money while protecting our precious environment for future generations.
TruNorth Solar is owned and operated by Marty Morud and was started in 2009.  Marty is trusted by lawmakers, the solar industry community and utilities across Minnesota.  Marty regularly represents the local solar industry at the Minnesota Public Utilities Commission (MnPUC) and various MN House and Senate Jobs and Energy Committee Hearings, testifying often on behalf of the solar industry."
WHAT NEXT?
Now that you've become familiar with how the program works, the next step is to become informed about purchasing solar. Click here to view the schedule for our upcoming Solar Twin Cities – Solar Power Hours and updates about the program. We're excited to meet you and get started!