Federal, state and local incentives can help reduce the overall cost of your system. Through December of 2019, the federal Residential Renewable Energy Tax Credit provides a 30% tax credit to homeowners. Starting in 2020, the tax credit will step down according to this schedule:
2020: 26%
2021: 22%
2022 and beyond: 10% (non-residential and third-party-owned residential) or 0% (host-owned residential)
Additional state, local and utility incentives may be available. The Database of State Incentives for Renewable Energy & Efficiency (DSIRE) provides up-to-date information on state rebates, tax credits, grants, loans and other incentives.
The USDA Rural Energy for America Program (REAP) provides financial assistance to agricultural producers and rural small businesses. The USDA accepts applications year round for competitive grants of up to 25% of project costs. FarmEnergy.org maintains updated information on several frequently asked questions about the REAP program, and the Minnesota Clean Energy Resource Teams have put together a handy sample application to guide you through the process.
Depending on your local jurisdiction, Property-Assessed Clean Energy (PACE) financing allows property owners to secure a loan through their state or local government. The loan is often repaid through a special property assessment fee over a specified period of time.
Power Pack Financial Partners
The Power Pack program partners with financial institutions that provide loan products to help make investing in a solar system possible. Product offerings may include home refinance, home equity lines and unique renewable energy loans.
We are proud to work with the following financial partners who are eager to answer your questions and work with you on financing your solar installation.
Illinois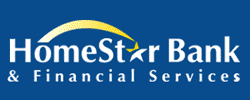 HomeStar Bank & Financial Services
HomeStar Bank & Financial Services is an Illinois chartered community bank fully insured by the Federal Deposit Insurance Corporation (FDIC). HomeStar has its roots in Kankakee County and in the summer of 2008 with the opening of a full-service bank at 255 E. Station Street in downtown Kankakee. HomeStar Bank is a Power Pack promotional partner.
Minnesota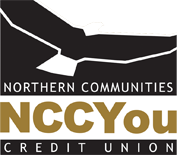 Northern Communities Credit Union
Northern Communities Credit Union offers a variety of financial products and services. They have be serving St. Louis County residents since 1928. Northern Communities Credit Union is a Power Pack promotional partner.
All States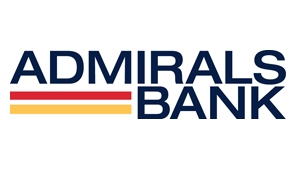 Admirals Bank
Admirals Bank offers a non-equity based loan that is intended for customers seeking financing for renewable home energy projects. The Admirals Bank program allows the homeowner to use any credits, rebates and/or incentives they may receive for purchasing residential solar panels to pay down the principal amount of the loan. Homeowners then have the option to re-amortize their loan at no cost to lower their monthly payments, allowing for a flat, low monthly payment for the duration of the loan. Qualifying renewable energy projects may be paired with other general home improvements, including roofing, window, energy efficiency solutions, garages and much more.