Solar Project Finance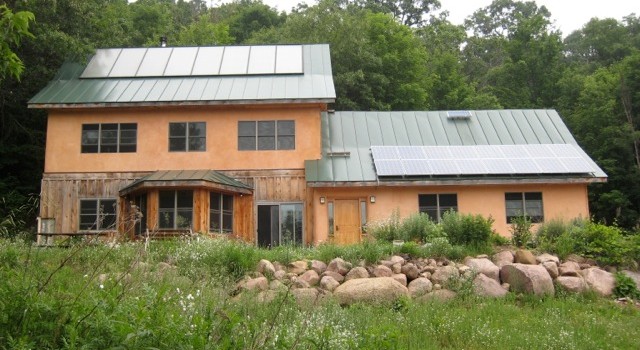 Grow Solar propels solar finance programs. Active advisory committees comprised of utilities, municipalities, public entities, and contractors act in Minnesota, Illinois, and Wisconsin to determine the priority mechanisms for model finance programs, including:
Community Solar Gardens, or Community Shared Solar (learn more here)
PACE Financing
Solar Deployment in Community Choice Aggregation
Grow Solar leverages local partnerships and regional/national expertise to support development of model solar finance programs through a statewide technical assistance grant program.
Financing for solar electric is one of the biggest obstacles to large-scale deployment in the Midwestern US. Across the US, solar market growth is powered by rapid innovation in solar finance. The resources below provide a good overview of the primary mechanisms being used to finance solar installations.
Group Purchase:
Two popular how-to guides, recently updated with funding from the U.S. Department of Energy SunShot Initiative, are now available. These guides feature step-by-step plans, case studies, practical tools, tax policies and incentives, state policies, and more.
Shared Solar:
The U.S. Department of Energy's Solar America Communities program report Guide to Community Solar: Utility, Private and Non-profit Project Development
The Northwest Community Sustainable Energy for Economic Development (SEED) Guide to Community Shared Solar
The Institute for Local Self-Reliance (ILSR) guide Community Shared Solar: Obstacles and Opportunities
A Guide to Community Shared Solar: Utility, Private, and Nonprofit Project Development describes how multiple individuals can enjoy the benefits of a single solar installation.
Power Purchase Agreements (PPA):
Under the PPA model, a third party owns a solar energy system located on the property of a host customer, such as a local government, and sells the electricity produced by the facility to the customer under a contract designed to provide long-term electricity cost savings.
For public entities, the PPA model delivers long-term energy cost savings without requiring large up-front capital expenditures. It also allows them to indirectly benefit from tax incentives that cannot be accessed by tax-exempt entities.
Interstate Renewable Energy Council (IREC)                                                                                   In an effort to reduce solar soft costs and assist local governments and other public entities seeking to install and finance rooftop solar systems, IREC has developed a comprehensive toolkit on retail solar power purchase agreements (PPAs). This detailed, uniquely informative resource was released in spring of 2015 and is available for download at no charge. IREC's PPA toolkit is designed to help overcome the common challenges and costs associated with PPA in a highly user-friendly format.
NREL Solar Access to Public Capital (SAPC)
The Solar Access to Public Capital (SAPC) working group has completed development of standard residential lease and commercial power purchase agreement (PPA) contracts available for use by developers, customers, and third-party finance providers in the solar industry. These documents are designed to improve consumer transparency, reduce transaction costs in the solar asset contracting process, and facilitate the pooling of the associated cash flows so that they may be securitized and sold in the capital markets.
Hybrid PPAs
Historically, state and local governmental agencies have employed one of two models to deploy solar photovoltaic (PV) projects: (1) self-ownership (financed through a variety of means) or (2) third-party ownership through a power purchase agreement (PPA). Morris County, New Jersey, administrators recently pioneered a way to combine many of the benefits of self-ownership and third-party PPAs through a bond-PPA hybrid, frequently referred to as the Morris Model.
PACE Financing:
With Property Assessed Clean Energy (PACE) cities set up special clean energy finance districts capable of issuing low-interest bonds. Participating homeowners can opt to use the bond money to pay for renewable energy and energy efficiency improvements, and then pay the lien back through a long-term assessment on their property taxes. This arrangement spreads the cost of a new solar energy system out across a 20-year payment plan that is easily transferable to the next property owner – a particular benefit to solar which can have longer payback periods. Visit the Vote Solar Initiative's website for an explanation of PACE Financing – including general fact sheets, ways to enable PACE through state law and resources for implementing PACE in your hometown.
Von Briesen & Roper, S.C. – Presentation – "PACE Financing – A Simple Idea To Add Value;" event hand-out available here. April 30, 2015 PACE webinar available for viewing here.
In July 2016, the White House and the Federal Housing Administration (FHA) established a new PACE guidance aiming to "remove existing barriers and accelerate the use of PACE financing for single-family housing." The FHA guidance letter can be found here.) PACENation hosted a webinar, "FHA PACE Guidance Explained," available for viewing here.
Solar Crowdfunding:
Crowdfunding is an innovative financing method that allows individuals to fund projects listed through online platforms. Through crowdfunding, people provide a zero-interest loan to solar projects and get a return on their investment.
Please visit the Mosaic website and check out this article on solar crowdfunding by Meister Consultants Group, ICLEI and the Department of Energy.
Additional Resources:
This National Renewable Energy Laboratory report titled Residential Solar Photovoltaics: Comparison of Financing Benefits, Innovations and Options from October 2012, reviews the relatively new, innovative financing methods for residential photovoltaics (PV) and compares them to traditional self-financing methods including: home equity loans; outright cash purchases; third party residential leases and power purchase agreements; utility loans; public-private co-financing; revolving loans; and property assessed clean energy (PACE).
National Renewable Energy Laboratory report (Break even Cost for Residential Photovoltaics in the United States: Key Drivers and Sensitivities) that provides an analysis of PV breakeven costs for residential customers in the United States for 2009 and 2015, including evaluation of some of the key drivers of PV breakeven both regionally and over time
CDFA-Stern Brothers Renewable Energy Finance Webcast Series: A New Era of Energy Financing in the Midwest
An example of on-bill financing of solar electric systems
Resources