Kilowatts installed 2017-2018
People attended Solar Power Hours
GROW SOLAR CENTRAL WISCONSIN
IS A GRASSROOTS RESIDENTIAL AND COMMERCIAL GROUP PURCHASING PROGRAM FOR SOLAR.
ABOUT:
Offered by Mid-State Technical College and the Midwest Renewable Energy Association, homeowners and commercial property owners throughout Marathon, Lincoln, Portage, and Wood Counties may participate in this program to help pool their buying power to secure significant discounts that make installing solar more affordable. This program builds on the success of the Solar Central Wisconsin programs of 2017 and 2018.
DETAILS:
Start by attending a Solar Power Hour, our free information session that teaches you the basics of solar, its financial implications for your household, and how the program works.
Then, get a free, no obligation site assessment from our competitively-selected solar installer.
Check this website for updates and the schedule of Solar Power Hours.
THE DEADLINE TO PARTICIPATE IS OCTOBER 15TH.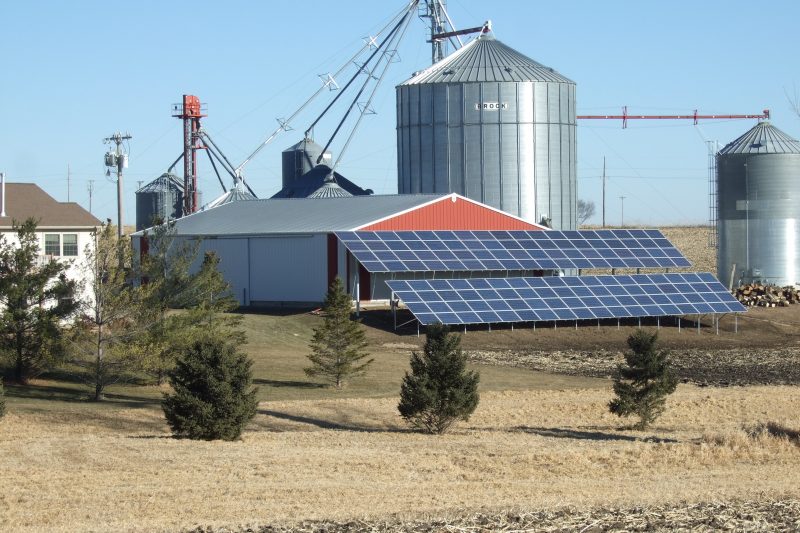 Solar Power Hour

SM

 Education Sessions
(all are FREE and open to the public)
Clink on the locations below to view the event on Facebook! 
– AUGUST –
Saturday 8/10 1:30-2:30pm Central Waters Brewing Company 351 Allen St, Amherst
Wednesday 8/14 5:30-6:30PM Tomahawk Public Library 300 W Lincoln Ave, Tomahawk
Thursday 8/15 6PM-7PM Downtown Grocery 607 N Third St, Wausau
Wednesday 8/21 6:30-7:30pm Mission Coffee House 2860 Post Rd, Plover
Thursday 8/22 6PM-7PM Everett Roehl Marshfield Public Library (Felker Family Genealogy and Local History Room) 105 S Maple St, Marshfield
Saturday 8/24 noon to 1PM Stevens Point Area Coop (Upstairs) 633 2nd St, Stevens Point
Wednesday 8/28 6:30-7:30pm Sconni's (Private Room) 1239 Schofield Ave, Schofield
Thursday 8/29 5:30-6:30pm Sawmill Brewing Co. 1110 E 10th St, Merrill
– SEPTEMBER –
Wednesday 9/4 6:30-7:30pm Marathon County Public Library – Wausau Headquarters (Wausau Community Room) 300 1st St, Wausau
*this event is not sponsored by the library.
Thursday 9/05 6:00-7:00pm Mid-State (Room T165) 500 32nd St N, Wisconsin Rapids
Saturday 9/7 12-1pm Mid-State (Rm CES 634) 1001 Center Point Dr, Stevens Point
Thursday 9/12 6:00-7:00pm Mosinee Brewing Company 401 Forth St, Mosinee
Saturday 9/14 noon to 1PM Uptown Coffee Company 121 S Central Ave, Marshfield
Thursday 9/19 3:00-4:00pm CAP Services Program Offices (Conference Room) 1608 W River Dr, Stevens Point
The Power Hour scheduled at the CAP Services Program Offices will no longer take place.
Saturday 9/21 3:00-4:00pm The Landmark 102 South Main St, Amherst
Wednesday 9-25 5-6pm Lincoln County Service Center (RM 256) 801 N. Sales Street, Suite 257, Merrill
Thursday 9/26 6:30-7:30pm Bull Falls Brewery 901 E Thomas St, Wausau
– OCTOBER 15th: PROGRAM DEADLINE –
TESTIMONIAL:
"It's been almost a year since our solar system was installed by Northwind Renewable Energy. One of the things that stands out most about our project is the professionalism of the entire team from Northwind. Our questions were answered promptly and always with a tone of respect and appreciation. The installation crew was polite, on-time and gave us regular updates about their progress. The project was completed on time and at the price we contracted. True professionals. The Solar Central Wisconsin Group Buy program and Northwind Renewable Energy have our highest recommendation."
– Greg & Amanda Friese, Stevens Point, 2017 Solar Central Wisconsin Group Buy Participants