Solar Urbana-Champaign 2.0 is a grassroots residential and commercial group purchasing program for solar.
Offered by the City of Urbana, and the Midwest Renewable Energy Association, home and business owners throughout Champaign County may participate in this program to help pool their buying power to secure significant discounts that make installing solar more affordable than ever.
UPDATE: 5/8/17 – The value of Solar Renewable Energy Credits (SRECs) through this program has been set at $155. This means that if you elect to sell your SRECs, you'll get $155 back for every 1,000 kWh your solar array produces. Talk to your installer for more details.

Upcoming Solar Power HoursSM (all are FREE and open to the public): 

6/20/2017 Tuesday
10:30 AM
Champaign-Urbana Municipal Transit District (MTD)
1101 E. University Ave. Urbana, Illinois 61802 (Facebook event here)

6/22/2017 Thursday
6:30 PM
CU Woodshop
1401 Parkland Ct, Champaign, IL 61821 (Facebook event here)

6/27/2017 Tuesday
6:30 PM
McKinley Foundation – Geneva Room
809 S 5th St, Champaign, IL 61820 (Facebook event here)

6/28/2017 Wednesday
6:30 PM
JT Walker's
401 E Main St, Mahomet, IL 61853 (Facebook event here)
6/30/2017 Friday
12:00 PM
U of I – Physical Plant Service Building – Room 128
1501 S Oak St, Champaign, IL 61820 (Facebook event here)
On-street parking meters, or in the northwest corner of E- 14 lot, (along with EV charging spaces). Additional access via yellow and gold bus lines.

7/19 Wednesday
6:30 PM
UC Independent Media Center
202 S. Broadway, Urbana IL 61801 (Facebook event here)
Have you thought about financing? The upfront costs of solar can be daunting for some, and for many it makes good sense to make a low monthly payment on solar, which itself lowers your monthly energy bills. U of I Community Credit Union is offering low-interest residential solar loans for Champaign County homeowners*. This is an affordable way to finance your solar project from a member-focused, not-for-profit local lender.
Borrower must be the homeowner
All loans subject to credit approval and minimum credit scores will apply
Unsecured loan ranging from $5,000 – $25,000 and terms of 36-60 months
Ability to finance up to 100% of cost
A bit more about New Prairie Construction Co., our selected installer for the Solar Urbana Champaign 2.0 program. New Prairie was selected by The City of Urbana's Sustainability Advisory Committee through a competitive process. They stood out for a number of reasons:
Urbana-based company
Premium quality for a great price – New Prairie offers tier 1 modules and racking for the low program price, which is like buying a Lexus for the price of a Toyota.
Premium workmanship – New Prairie has been working on people's homes since 1988. They are experts on your whole house, not just solar.
IL roofing license – New Prairie is credentialed to deal with all kinds of roofing situations.
BPI and NABCEP certifications – The Building Performance Institute (BPI) and North American Board of Certified Energy Practitioners (NABCEP) certifications held by NewPrairie signify a high level of training and expertise in both energy efficiency and solar installation for your home.
A+ rating from Better Business Bureau
New Prairie also has an extremely competitive SREC value, and puts considerable care into each and every proposal. They have a strong customer-service focus that, coupled with the above points, differentiates them from competitors.
BROUGHT TO YOU BY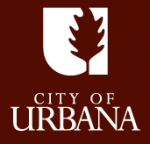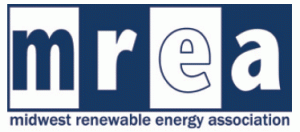 PAST POWER HOURS
4/2/2017 Sunday
2:00 PM – 4:00 PM
Willenbrock Residence – "Solar Open House"
1017 W White St, Champaign, IL 61821 (Facebook event here)
4/5/2017 Wednesday
6:30 PM
Common Ground Food Co-op
300 S. Broadway Suite 166 Urbana, IL 61801 (Facebook event here)
4/10/2017 Monday
6:30 PM
Unitarian Universalist Church of Urbana-Champaign
309 W Green St, Urbana, IL 61801 (Facebook event here)
4/14/2017 Friday
12:00 PM
MSTE Friday Lunch Classroom 201
505 E. Green Street, Champaign, IL 61820 (Facebook event here)
4/25/2017 Tuesday
6:00 PM
Tolono Library
111 E Main St, Tolono, IL 61880 (Facebook event here)
5/3 Wednesday
8:00 AM
Illinois Small Business Development Center at Champaign County EDC – Suite 100
1817 S. Neil Street, Champaign, IL 61820 (Facebook event here)
5/6/2017 Saturday
4:00 PM – 6:00PM
Sherwood Residence – "Solar Open House"
1406 Maywood Dr Champaign, IL 61821 (Facebook event here)
5/8/2017 Monday
6:30 PM
Champaign Library – Robeson Pavilion Room C
200 W. Green St, Champaign, IL (Facebook event here)
5/10/2017 Wednesday
6:30 PM
Common Ground Food Co-op
300 S. Broadway Suite 166 Urbana, IL 61801 (Facebook event here)
5/18/2017 Thursday
12:00 PM
Champaign County Sustainability Network (CCNet) at the Champaign County Economic Development Corporation
1817 S. Neil Street, Champaign, IL 61820 (Facebook event here)
5/21/2017 Sunday
10:45 AM
First Presbyterian Church of Urbana
602 W Green St, Urbana, IL 61801 (Facebook event here)
5/24/2017 Wednesday
6:30 PM
Straw Bale House – "Solar Open House"
605 East Main St. in Urbana, IL 61802 (Facebook event here)
6/5/2017 Monday
6:30 PM
UC Independent Media Center
202 S. Broadway, Urbana IL 61801 (Facebook event here)
6/8/2017 Thursday
6:30 PM
Savoy Recreation Center
402 Graham Drive, Savoy, IL (Facebook event here)