Did you miss our Solar Power Hours?
Though our live events are finished for the 2020 year, you can still watch a recorded version to learn the basics of solar, its financial implications for your property, and how the Grow Solar Metro East program works. Check out our virtual resource packet for resources complimentary to this presentation. Then, get a free, no obligation site assessment from our competitively-selected installer, StraightUp Solar, by filling out this short form. The deadline to participate in this program is September 30th, so don't delay.  Your solar journey awaits!
WATCH NOW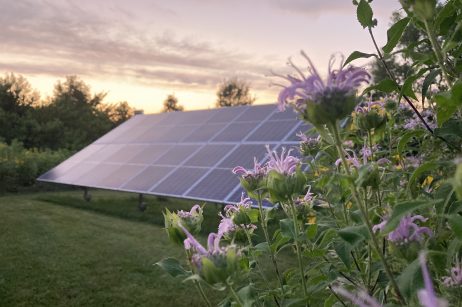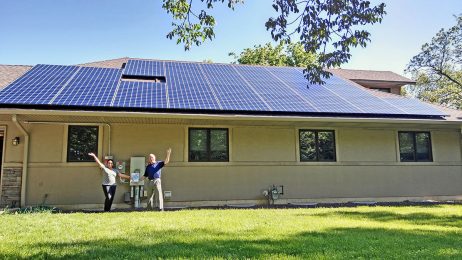 Ready to schedule a site assessment or wanting to receive important program updates? Fill out this short form to either request a free, no obligation site assessment with StraighUp Solar, receive important program updates directly to your inbox, or both.
SCHEDULE/RECEIVE UPDATES
Need more information about this program? Learn about the MREA's history of facilitating these programs, the success this program has previously experienced, and a biography for this program's installer, StraightUp Solar, on our About page.
Want to see more solar in the Metro East area? Help us get the word out about the Grow Solar Metro East program! Check out our media kit for easily shareable social media and email language and graphics. Thanks for helping grow solar!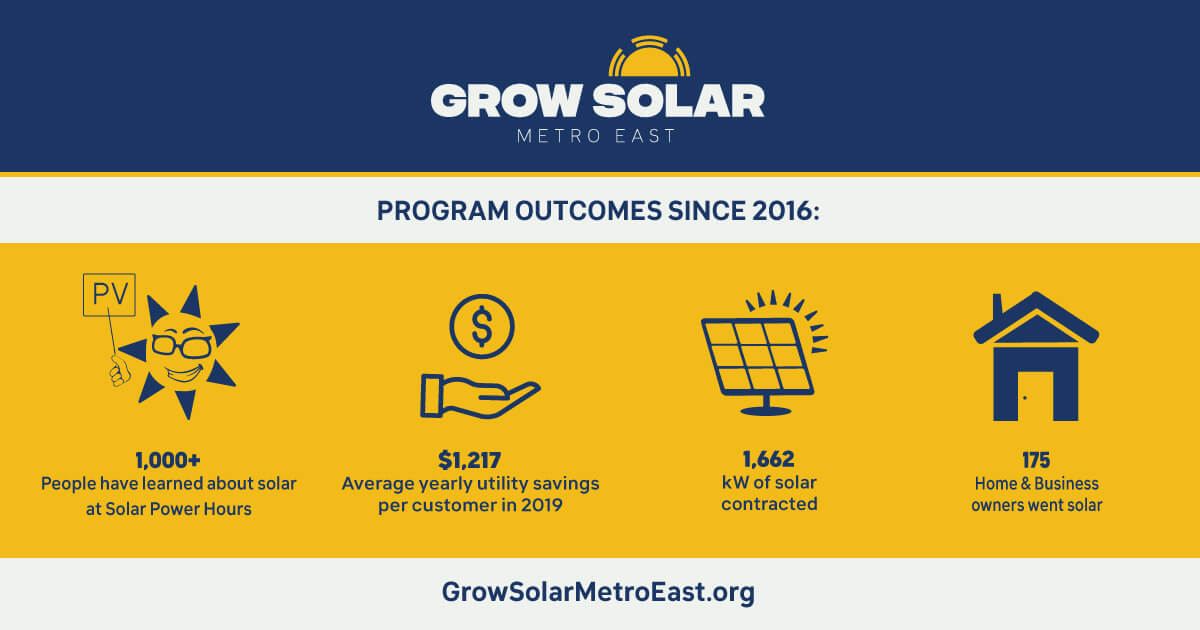 Organizations and jurisdictions listed above are supportive of the Grow Solar Metro East Program's efforts to educate consumers about solar. The Program follows a standard competitive public RFP process coordinated by the Midwest Renewable Energy Association (MREA) to select a solar provider. The final decision whether to contract a solar installation is that of the home or commercial property owner. The organizations and jurisdictions listed above have no legal responsibility or hold any liability for the performance of any contract between the solar installer and residents or businesses in Calhoun County, Madison County, Monroe County, or St. Clair County.