Grow Solar Metro East 2023 has come to a close
The Grow Solar Metro East group buy period has closed. Through this program, home and business owners throughout the Gateway region were able to learn about solar and pool their buying power to secure significant discounts that made installing solar more affordable.
If you signed up or had a site assessment and have questions or concerns, please contact Nelnet at or call 312-859-3417.
Offered by the Midwest Renewable Energy Association ( MREA), Piasa Palisades Group of Sierra Club and other local partners.
Thank you to all of our partners who supported this program.
Live across the river? Check out Grow Solar St. Louis!
Whether you've harnessed the power of the sun, decided to wait a little longer, or played a crucial role in our program, we want to hear from you!
Click the button below to take our short end of program survey.
Take the Survey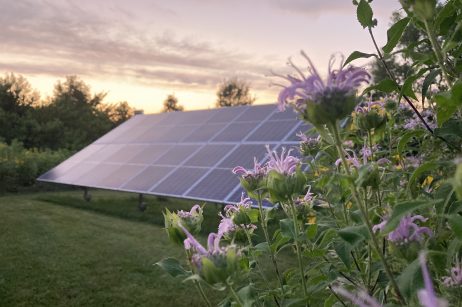 Have questions about going solar?
Knowledge is power and education is the first and most important step when beginning your solar journey. With the tools below, you can ensure the quality and protection of your investment.
Grow Solar's Consumer Guide breaks down the process in a simple guide. Where as MREA's Community Resources allows you to dive deeper to understand the technology, provides step-by-step of going solar, FAQs and more!
Grow Solar's Consumer Guide
MREA's Community Resources
Grow Solar Metro East: By the numbers
Kilowatts of Solar Installed
People attended Power Hours
Every year, that's like avoiding:
miles driven by the average passenger vehicle
Grow Solar Metro East Participant Testimonial